Seminars/Lectures
The Realities of Migration from Central America: Creating Action for Safe, Dignified Migration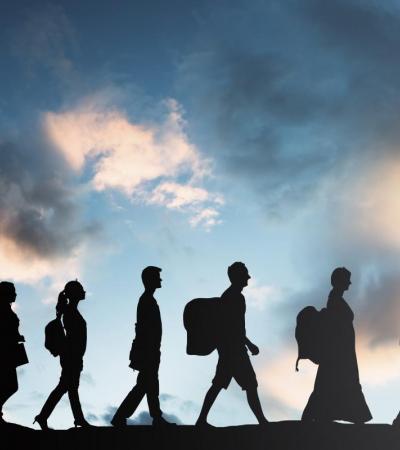 Our final session of the "Beyond the Border: The Realities of Migration from Central America" series will explore what the United States, businesses, the church, and each of us as global citizens can do to create safe, dignified paths for migrants.
Panelists:
Juan José Daboub, President, ThinkHUGE (Honduras, USA, Guatemala, El Salvador) Business and Investment Council
Kellogg Faculty Fellow Rev. Daniel Groody, CSC, Vice President and Associate Provost; Associate Professor of Theology and Global Affairs
Taiyyeba Safri Skomra, Partner & Certified Specialist, Stone Grzegorek & Gonzalez LLP
This panel is the final in a three-part series "Beyond the Border: The Realities of Migration from Central America." Migration from Central America to the US continues to make headlines and drive policy discussions. The series uses research-based evidence to go beyond this narrative and discuss the issues behind the typical "root causes" of migration from the region. Join us for unique conversations with researchers, practitioners, and policymakers from the US and Central America as we explore how we can promote safe paths to prosperity and dignity, both at home and abroad.  Hosted in partnership by the Pulte Institute for Global Development's Central America Research Alliance and the Kellogg Institute for International Studies, this three-week program will allow you to participate in live discussions via Zoom on this timely topic, weekly on Wednesdays at 1:00 pm EDT beginning September 29.