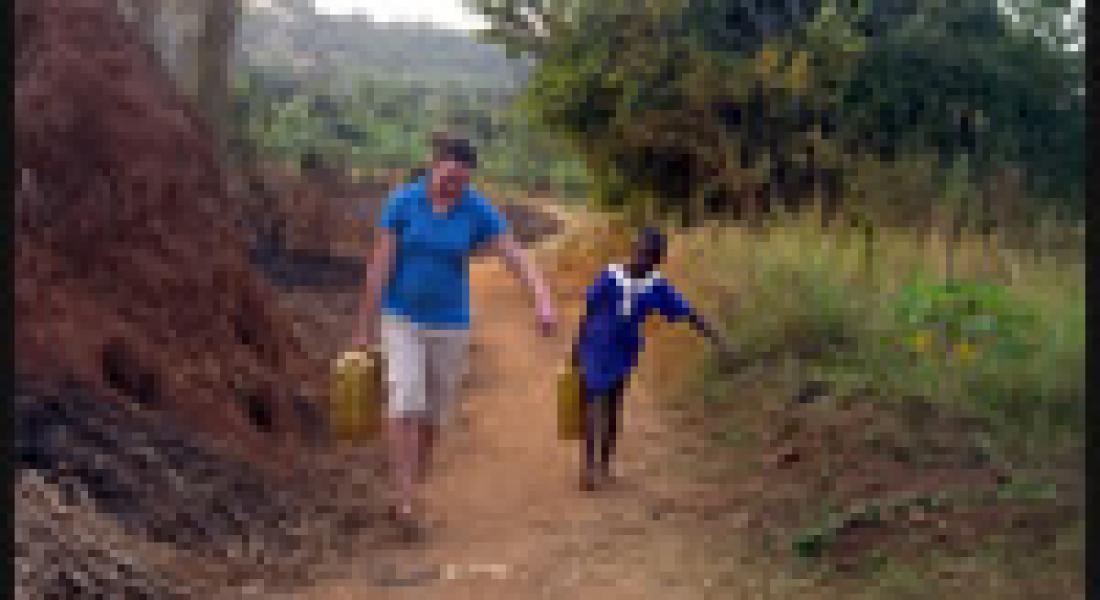 Through the Ford Program's partnership with Uganda Martyrs University (UMU), four Notre Dame students will intern at two different UMU programs during this summer. The internships are a part Ford's efforts to provide hands-on learning opportunities in human development studies for Notre Dame students.
Anne Kotz '10 and Jordan Bergmann '11 will intern in Nkozi, where the Ford Program is working in collaboration with Uganda Martyrs University and local communities, as part of an innovative Ford partnership with ND's Center for Social Concerns' International Summer Service Learning Program and Gigot Center for Entrepreneurial Studies to build business capacity in the region.
Teamed with students from UMU, and with the mentorship of UMU business faculty, the ND students will assist with small-business consulting in Nkozi sub-county and may also do research on potential financial services programs for the local community.
Kotz, a science-business graduate who will remain at ND for a one-year masters of science program, and Bergmann, a science pre-professional major and poverty studies minor, are well prepared for the internships, having each completed two semesters of the Gigot Center's microventuring certificate program.
Katie Rose '13, a civil engineering major and international development studies minor, and Matt Razzano '12, a political science major, will work as Ford Program interns for the summer as a part of the Kellogg Institute's Summer Internship Program. The Ford internships give students the opportunity to be involved in the program's ongoing community-based research and outreach work on the ground in Uganda.
Under the direction of David Nnyanzi, Ford Uganda country director and UMU director of outreach, Rose and Razzano will work with UMU students and faculty in the villages of Nnindye, where the Ford Progam's outreach is focused. Together with community leaders, local organizations, and local government, the students will engage with residents of Nnindye as they work towards increasing agricultural productivity, improving access to basic health care, safe water, and education, and improving infrastructure that connects people to information and markets.
The two ND students will be teamed with students from UMU to focus on specific projects. Activities may include conducting surveys, assisting in the monitoring and evaluation of projects already underway or completed, and assisting in project development.