Dinner, Dignitaries, and Discourse
Biographies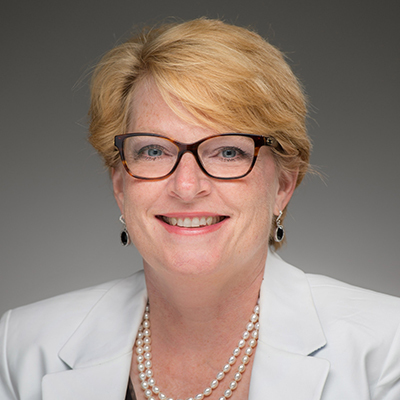 Marie Donahue
Marie Collins Donahue is the Notre Dame Haiti Program Director in the College of Science, an Associate Professor of the Practice in the Department of Biological Sciences, and a faculty member at the Eck Institute for Global Health. She has spent the last eleven years working in global health programs in nine African countries. Much of this work has involved the development of programs addressing the prevention of mother-to-child transmission of HIV (PMTCT) and pediatric HIV care for the International Center for AIDS Care and Treatment Programs (ICAP) at Columbia University's Mailman School of Public Health and several other programs funded by the US President's Emergency Plan for AIDS Relief (PEPFAR). She has worked for the Clinton Health Access Initiative in the Rwanda Human Resources for Health Program, and most recently worked for Partners in Health as an Ebola Response clinician in Sierra Leone.
Prior to her global health work, she cared for children and families as a nurse and pediatric nurse practitioner in a variety of settings and specialties including oncology at Memorial Sloan-Kettering Cancer Center and the University of North Carolina, pediatric surgery at the Children's Hospital in Boston, pediatric primary care at South Boston Community Health Center, and pediatric HIV care at New York Presbyterian Medical Center and the Harlem Hospital Center. While at New York Presbyterian Medical Center, she also served as the Research Coordinator for the NIH-sponsored, Pediatric AIDS Clinical Trials Groups (PACTG), which pioneered evaluating treatments for children with HIV and developing therapies for the elimination of mother-to-child transmission of HIV.
---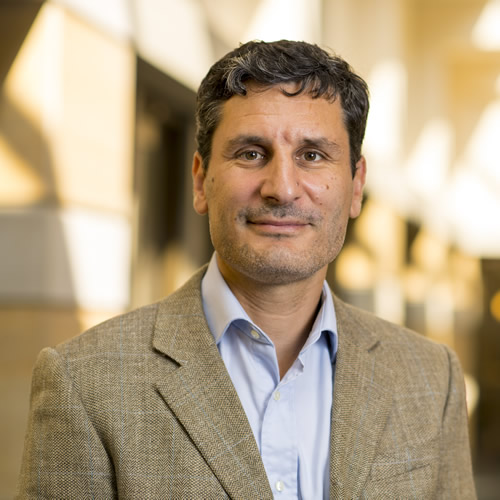 Diego Sanchez-Anochea
Diego Sanchez-Ancochea (PhD, New School for Social Research), a 2018-2019 Kellogg Institute Visiting Fellow, is a political economist whose research is focused on income inequality, social policy, and the political economy of development in Latin America. While at Kellogg, Sanchez-Ancochea will continue his research on the relationship between economic and political inequality. This project will seek to explain the cross-country relation between political and economic inequality through cluster analysis and explore the causal mechanisms through a comparative case study of Chile, El Salvador, and Uruguay.
Sánchez-Ancochea collaborates regularly with non-profit organizations and international institutions, including Oxfam, United Nations Development Program, the Economic Commission for Latin America and the Caribbean and the International Labour Organization. He was director of the Latin American Centre between 2015 and 2018 and is Professor of the Political Economy of Development at the University of Oxford, where he will be head of the Department of International Development next year. His work has appeared in journals such as Latin American Research Review, Economy and Society, and World Development and he is co-author with former Kellogg visiting fellow Juliana Martínez Franzoni of The Quest for Universal Social Policy in the South: Actors, Ideas and Architectures (Cambridge University Press, 2016).
---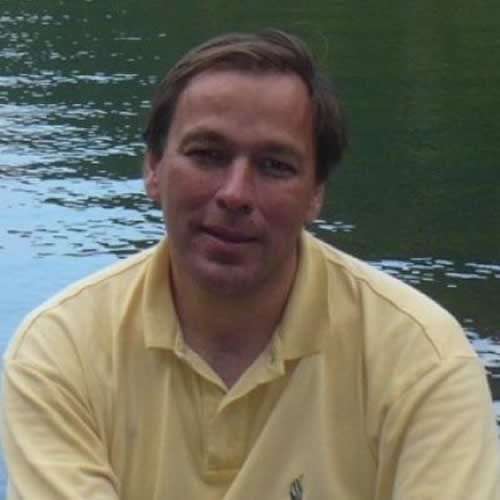 Quentin Wodon
Quentin Wodon is a Lead Economist at the World Bank. Previous roles include managing the unit on values and development, serving as Lead Poverty Specialist for Africa, and working as Economist/Senior Economist for Latin America. Before joining the World Bank, he taught with tenure at the University of Namur. He has also taught at American University and Georgetown University. Quentin has more than 500 publications and his research has been covered by major news outlets. He has served as Associate Editor for journals and as President of two economics associations (the Society of Government Economists and the Association for Social Economics). A lifelong learner, he holds four PhDs in economics, environmental science, health sciences, and theology.
Upon completing business engineering studies, Quentin conducted market research as Laureate of the Prize of Belgium's Secretary for Foreign Trade. He worked next as Assistant Brand Manager for Procter & Gamble. Almost 30 years ago, he shifted career and joined ATD Fourth World, a non-profit working with the extreme poor. He has tried to remain faithful to the cause of ending extreme poverty ever since. In his free time, he volunteers with nonprofits and through Rotary, where he has served in leadership positions with his club, his district, and globally.
---
Ben Phillips
Ben Phillips is the Kellogg Institute's Hewlett Fellow for Public Policy for the spring of 2019. He is co-founder of the Fight Inequality Alliance, an international coalition uniting major non-governmental organizations, unions and social movements to build collective power and press for action to tackle inequality. His current research addresses building more equal societies and inclusive economies by building power from below and by building solidarity across organizations and borders. Phillips was a Rockefeller Foundation Bellagio Resident Fellow on inequality in 2017 and is a member of the Civil Society Advisory Committee of the United Nations Development Programme. 
Based in Nairobi, he has lived and worked in more than a dozen cities around the world, leading programs and campaign teams for Oxfam, ActionAid, Save the Children, the Children's Society, the Global Call to Action Against Poverty, and the Global Campaign for Education. His work has included overseeing large-scale development programs and major humanitarian responses; heading research, advocacy, external relations, communications, and coalition building; and organizational leadership, institution building, strategy development, and change. He began his development work in a township in South Africa, where he lived and worked as a teacher and activist, just after the end of apartheid in 1994.  
While at the Kellogg Institute, he will study how the fight against inequality can be won, exploring the political economy of the inequality cycle in which power and wealth in many countries is concentrated in the hands of a few. His work will address how rising inequality has previously been reversed, and the roles of groups including international NGOs, social movements, and faith-based organizations in effecting change. 
---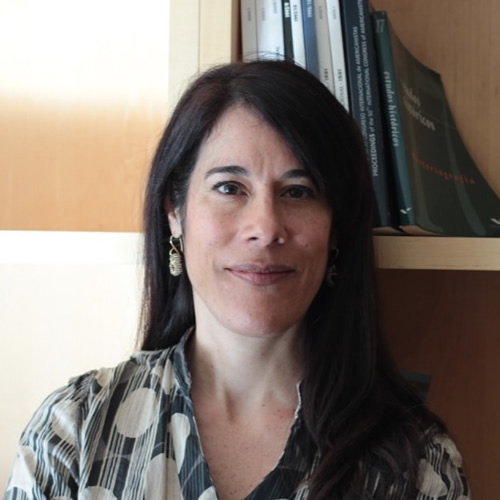 Verónica Zubillaga
Veronica Zubillaga (PhD, Catholic University of Louvain), a 2018-2019 Kellogg Institute Visiting Fellow, is a sociologist who specializes in the study of urban violence in Latin America. Her research focuses on youth gang violence in Caracas, gender, and public policy. During her time at Kellogg, Zubillaga will work on her Women's Responses to Urban Violence and Militarization in Caracas Narrative Memory Project. This project is part of a comparative ethnographic research focused on the intersection of gender, the proliferation of firearms, and the militarization of citizen security in popular urban sectors in Caracas, Venezuela. It seeks to forge a narrative memory of women's suffering under militarized security initiatives, but also their capacity to resist.
Zubillaga has combined academia with public impact throughout her career, promoting an arms control and disarmament public policy in her home country of Venezuela. In 2016, she co-founded the Red de Activismo e Investigación por la Convivencia, an association devoted to research on urban violence and activism on human rights and public policy.
---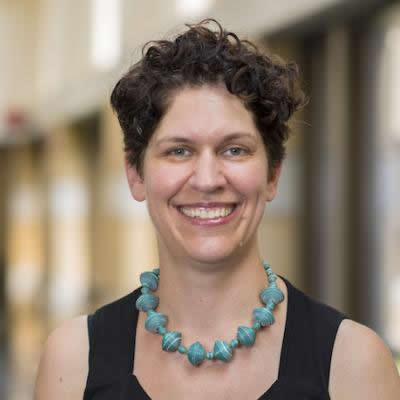 Betsey Brada
Betsey Behr Brada (PhD, University of Chicago) is Assistant Professor of Anthropology at Reed College. A specialist of southern Africa, her research investigates how individuals and institutions take up, negotiate, and transform aspects of biomedical education and treatment in the context of global health and humanitarian interventions.
As a 2018-19 Kellogg Institute Visiting Fellow, Brada will work on her book manuscript, "The Global Health Frontier: AIDS, Pedagogy, and Moral Transformation in Botswana." Drawing on more than two years of ethnographic data, this study traces the pedagogic practices through which clinicians, patients, and their families framed themselves and their activities in relation to the category of "global health" at the intersection of Botswana's public HIV treatment program and private US-based institutions.
---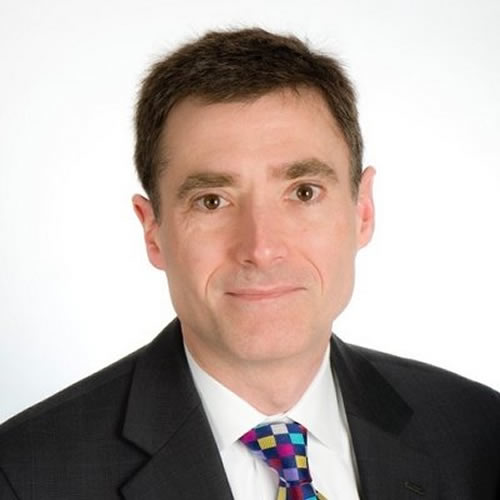 John G. Meara, MD, DMD, MBA is the Kletjian Professor of Global Surgery in the Department of Global Health and Social Medicine, Professor of Surgery and Director of the Program in Global Surgery and Social Change within the Department of Global Health and Social Medicine at Harvard Medical School. Dr. Meara serves as the Plastic Surgeon-in-Chief of the Department of Plastic & Oral Surgery at Boston Children's Hospital and is Co-Chair for the Lancet Commission on Global Surgery. He is also the Vice-Chair of the Health Policy Advisory Group for the American College of Surgeons.
Since 2008, he has Co-Directed the Paul Farmer Global Surgery Fellowship program in collaboration with Partners In Health. Its purpose is to train leaders who will further promote surgical care, education, and research pertinent to global surgery. His clinical interests and innovation activities are in the areas of craniofacial anomalies and cleft lip and palate, but Dr. Meara has a particular interest in augmenting the delivery of quality surgical care in low-resource settings. He is involved in multiple global surgery projects looking at the burden of surgical disease, surgical capacity and systems building in resource poor environments, surgical education, and the economic impact of untreated surgical disease.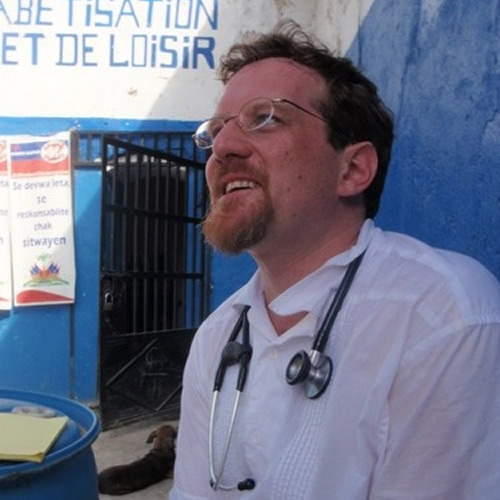 Evan Lyon, MD
Keynote Speaker
Dr. Lyon is the Chief Integrated Health Officer at Heartland Health Outreach (HHO) serving the primary care, behavioral health, psychiatric, and oral health needs of people experiencing homelessness in Chicago.  As Chief Health officer, Dr. Lyon oversees all clinical and quality programs at HHO in addition to leading a number of collaborative efforts with governmental, law enforcement, non-governmental and academic institutions. 
Dr. Lyon's academic interests encompass global health, human rights scholarship and advocacy, social medicine, prisoner health, and medical education.  He has collaborated with Partners In Health [www.pih.org] in Haiti and at other sites for more than 20 years.  Dr. Lyon is an advocate, researcher, and author on health and human rights.  He is on the board of the Pozen Family Center for Human Rights and at the University of Chicago and a lecturer in the college.  Dr. Lyon served as the lead faculty on a University of Chicago Delhi Center funded project to advance "Rights-based Approaches to Tuberculosis" in collaboration with the University of Chicago Law School. 
---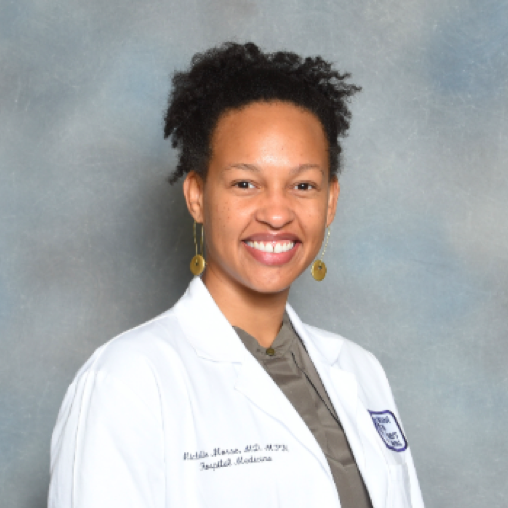 Michelle Morse, MD, MPH
Keynote Speaker
Michelle Morse is Founding Co-Director of EqualHealth and Assistant Program Director for the Internal Medicine Residency at Brigham and Women's Hospital.  Dr. Morse co-founded EqualHealth (www.equalhealth.org), an organization that aims to inspire and support the development of Haiti's next generation of healthcare leaders through transforming medical and nursing education and creating opportunities for Haitian health professionals to thrive. She works to strengthen medical education globally, expand the teaching of social medicine in the US and abroad, and to support health systems strengthening through EqualHealth.  In 2015 Dr. Morse worked with several partners to found the Social Medicine Consortium, a global coalition of over 700 people representing over 50 universities and organizations in twelve countries, which seeks to use activism and disruptive pedagogy rooted in the practice and teaching of social medicine to address the miseducation of health professionals on the root causes of illness. In 2018, Dr. Morse was named as a Soros Equality Fellow and will be working on a global Campaign Against Racism during the fellowship.
Dr. Morse is an internal medicine hospitalist at Brigham and Women's Hospital (BWH) through the Division of Global Health Equity, an instructor on the faculty at Harvard Medical School, and an affiliate of the Department of Global Health and Social Medicine.  She served as Deputy Chief Medical Officer for Partners in Health (PIH) from 2013 to 2016. She also served as an advisor to the Medical Director of Mirebalais Hospital, a newly built public academic medical center established through a partnership between the government of Haiti and PIH.  Previously, she served as Director of Medical Education at Mirebalais Hospital, where she started the hospital's first three residency programs.
As a Howard Hiatt Global Health Equity resident in Internal Medicine at BWH from 2008-2012, Dr. Morse worked in Haiti, Rwanda, and Botswana.  She focused her international work in Haiti where she helped to coordinate Partners In Health's (PIH) earthquake relief efforts, was a first-responder for the cholera epidemic, and worked on women's health and quality improvement projects.  
Dr. Morse earned her B.S. in French in 2003 from the University of Virginia, her M.D. from the University of Pennsylvania School of Medicine in 2008, and her MPH from the Harvard School of Public Health in May 2012.
---