Research
"When the Ukrainian World Was Destroyed:" Genocidal Narrative Convergence and Stakeholder Interactions during National Crises
Graduate Research Grant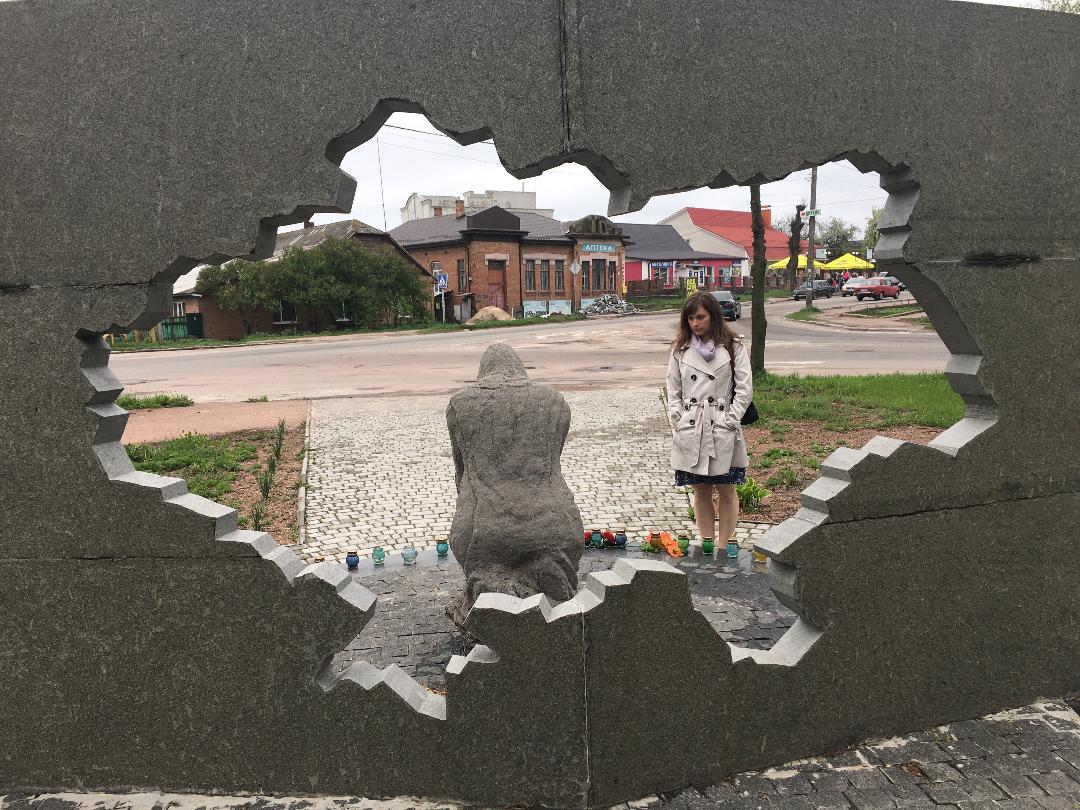 In the wake of disasters, narratives of suffering often emerge as integral features of attempts to rebuild shattered cosmologies, particularly when such catastrophes are perpetrated by other humans. In these contexts, influential elite-level stakeholders have been shown to play an outsized role in using such narratives for nation-building and solidarity. Genocide narratives exist as a special case due to their emotional salience and scope. Despite our knowledge that such narratives of suffering can impact sociopolitical processes, how these processes unfold, particularly as they are driven by influential stakeholders, is under-theorized. My dissertation examines the interactions of four social actors groups— lawyers, politicians, academics, and activists—that frequently interact with genocide narratives surrounding the 1930s Holodomor, a human-caused famine under Soviet rule. Using textual analysis and ethnographic research, I examine how elite-level narratives coalesce during national crises, expanding our knowledge base of understanding how nation-building, invocations of nationalism, and other sociopolitical processes unfold, especially those linked to the creation and targeting of societal minorities.
Report
I am writing my dissertation on the historical dynamics and contemporary legacy of the Ukrainian Holodomor.  The Holodomor ("death by starving") refers to 1932-1933 artificially induced famine which killed millions of people in Soviet Ukraine.  Soviet leader Joseph Stalin and his inner circle took great pains to hide the disaster as it unfolded, and a policy of harsh repressions against any mention of it continued from the 1930s until Ukrainian independence from the Soviet Union in 1991. After 1991, Soviet governmental documents were declassified, and official commemorations of the Holodomor began.  As public discussion and academic research on the Holodomor was legalized, dormant questions of Soviet genocidal intent were awoken, ushering in new controversies about the framing and events of this disputed time period. 
Ukraine's twenty-eight-year history as an independent nation has been tumultuous, with two additional revolutions following the public independence movement in 1991.  Broadly speaking, both the 2004-2005 Orange Revolution and the 2013-2014 Euromaidan Revolution (referred to by many Ukrainians as the "Revolution of Dignity") followed similar patterns of successful citizen protests, overturning corrupted national elections and a presidential administration, respectively. The recent Euromaidan Revolution is also a precipitating event to the seizure of Ukraine's Crimean Peninsula by the Russian Federation and the ongoing armed conflict in eastern Ukraine with separatists who receive military, financial, and diplomatic support from Russia.
My doctoral dissertation at Notre Dame, which I began in 2015, has allowed me to trace how influential stakeholders in Ukraine tell the story of the Holodomor to their domestic constituents in Ukraine as well as to the broader international community against the background of the ongoing armed conflict.  As I complete my PhD in anthropology and peace studies, a significant amount of Ukraine-based fieldwork was essential to the success of my ethnographic research.  A U.S. Fulbright fellowship enabled me to spend the 2018-2019 academic year living in Kyiv, and a Kellogg Graduate Research Grant (GRG) greatly enriched my work by allowing me to travel throughout Ukraine for interviewing and data collection.  With a population of nearly 45 million people, Ukraine is also the geographically largest country in Europe.  Expanding my interviewing project from Kyiv to other cities, towns, and villages was extremely important in ensuring that my doctoral research captures the many influential voices outside of its capital city. 
Over the course of my Kellogg Graduate Research Grant period during the 2018-2019 academic year, I gathered data across Ukraine, traversing from western, eastern, southern, northern, and central Ukraine.  During my total time in Ukraine, I was able to conduct research and gather data in 30 cities, towns, and villages—the majority of these due to my Kellogg GRG. Ukraine is a country with significant regional variation due to the overlap of different historical empires across the territories that comprise this country today, making such data collection efforts essential for research projects like mine that aim to address memory politics at the national level.  As I sought to understand Ukraine's regional variation, my Kellogg grant supported my efforts to complete an ambitious interviewing plan of formally interviewing more than 100 prominent Ukrainians from political, academic, legal, and civil society backgrounds.  Through these interviews, I gathered data on the ways that specific Holodomor narratives converge across professional fields, as well as significant points of disagreement, often correlated to regional differences in Ukraine.  Equipped with such raw data, I am now able to analyze and model the interplay of domestic and international perceptions of important national narratives even during crisis points that may appear chaotic or externally opaque to outside observers.
 Extended fieldwork and travel throughout Ukraine was also critical in establishing my credibility and in creating diverse networks across the various professional spheres that I study, as well as in ensuring that I capture a diverse cross-section of opinions, backgrounds, and ages—ranging from young legislative assistants in Ukraine's parliament, the Verkhovna Rada, to prominent Ukrainian Holodomor survivors, including Patriarch Filaret, honorary Patriarch of the Orthodox Church of Ukraine.  In one of my final interviews, I spoke for several hours with former Ukrainian President Viktor Yushchenko (2005-2010), whose administration de-classified Soviet governmental records relating to the Holodomor and played an active role in championing Holodomor commemoration efforts across Ukraine.  These interviews will form the basis of my doctoral dissertation, which I will complete over the 2019-2020 academic year.
During my Kellogg Graduate Research Grant period, I also gathered information on the specific ways in which Ukrainians memorialize the Holodomor across the country, ranging from ornate memorial complexes, village cemeteries, regional museums, and other grassroots efforts.  On one moving trip, I was able to visit a remote Holodomor mass gravesite and a children victims' memorial in central Ukraine, likely one of the few foreigners to visit this particular site in decades.  As I traveled throughout Ukraine, I was also able to conduct participant-observation research methods at events like university lectures, activist trainings, political campaign events, legal forums, and many more relevant events.  Through these opportunities, I was able to observe my interviewees as they interacted with their peers and with their constituents, gathering rich data on the various aspects of the Holodomor that are stressed by different fields and in different regions of Ukraine.  For comparison, I paid a short research trip to Almaty, Kazakhstan, which also experienced famine during a similar time frame as Ukraine.  While I believe that the historical documents indicate different dynamics as sparking and driving these two famines, collecting data on the ways in which famine narratives are discussed in one of Ukraine's post-Soviet neighbors sharpened my analysis by heightening my awareness of regional differences in understanding and re-telling Soviet history.
Finally, over the duration of Kellogg GRG-funded travel, I was able to present my research at several Ukrainian universities and research institutions across the country, allowing me to create professional ties which I expect to continue long after my fieldwork and to ensure ethical transparency in sharing my findings with my host communities.