Cultural Event
Destination: Latin America - Opening Reception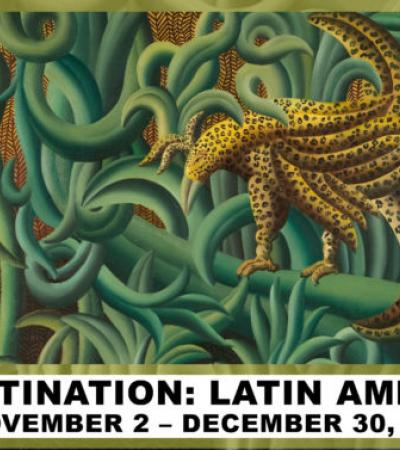 Presented by the South Bend Museum of Art with cosponsorship by the Kellogg Institute and others.
Enjoy free refreshments as you tour Destination: Latin America, which offers a multifaceted, didactic journey through twentieth- and twenty-first-century Latin American art, which will be on display November 2 - December 30, 2018. Drawn from the collection of the Neuberger Museum of Art, the exhibition is organized in five sections. The first includes work by artists affiliated with the artistic revolution that emerged after the Mexican Revolution; section two features sculpture and painting by key South American artists exploring color, form, space, and motion; section three features work by Caribbean and South American artists inspired by African art, Surrealism, and Magical Realism; section four addresses the challenges faced by artists living under the dictatorships of the 1960s, 70s, and 80s, when most of South America was under military control; and section five concentrates on contemporary artists looking at themes of history, globalization, violence, and social criticism.
Join Curator of the exhibition, Patrice Giasson, for a gallery talk beginning at 6:15 pm.
Free Admission and Refreshments!
Read more at the South Bend Art Museum website.
Image: Henry Bermúdez, Pájaro con pinta de Tigre (Bird with a Tiger's Appearance), 1991, Oil on canvas, Gift of Edith L. Calzadilla and family in memory of Lius P. Calzadilla, 2009.02.04 © Henry Bermúdez.