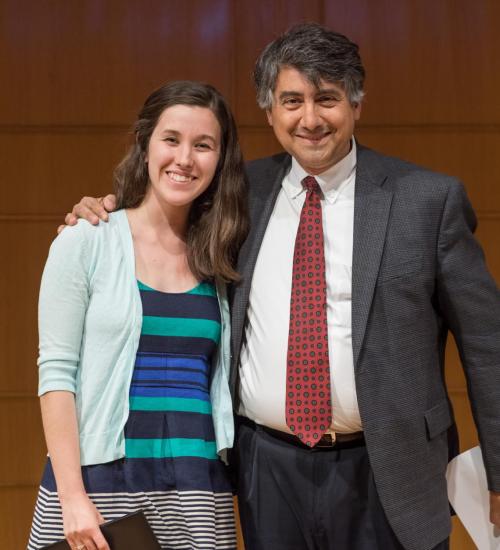 Awards
Considine Award
The Kellogg Institute bestows The Considine Award for Outstanding Student Contributions to the Study of or Service to the Catholic Church in Latin America, comprising a certificate and a $500 cash prize, during commencement activities in the spring. Established in 2002-03 to commemorate the late Rev. John Considine, a Maryknoll Missioner who made pioneering contributions to the building of strong ties between the US Catholic Church and the Catholic Church in Latin America, the award recognizes a student whose activities and studies reflect Rev. Considine's aspirations and lifework.
Selection Criteria
A selection committee will apply these criteria:
academic performance
service activities
contributions to the study of the Catholic Church in Latin America
interest in religious issues and/or service in Latin America while enrolled at Notre Dame
Faculty, staff and students of the University may nominate deserving seniors by sending a letter of recommendation to
Lupe Ramirez
LANACC Administrative Assistant
130 Hesburgh Center
University of Notre Dame
Notre Dame, IN  46656
574.631.6773
gramirez@nd.edu
Students who are nominated will be required to submit a resume and a one-page letter explaining how their service and/or academic work relates to the selection criteria of this award.

Deadline:
Monday, March 18, 2019

Support for the Award
Latin American/North American Church Concerns (LANACC) at the Kellogg Institute worked to create this award with initial funding support from the Secretariat for Latin America of the US Council of Catholic Bishops.  The Kellogg Institute now funds the award, which is administered by LANACC.
See below for most recent recipients. Click here for full list.
Awards
Considine Award Recipients