Research
A Collaborative Community
Collaboration is a hallmark of the way the Kellogg Institute both formally and informally interacts as a community and conducts research.  Formal opportunities for interdisciplinary collaboration offered by the Institute include Working Groups, Research Clusters, and Academic Conferences that lead to collaborative publications. 
collaboration
Working Groups
Led by Institute faculty fellows, the groups typically draw together an interdisciplinary mix of faculty members, visiting fellows, graduate students, and even undergraduates to further inquiry on emerging research themes and or focus attention on topical, interdisciplinary issues.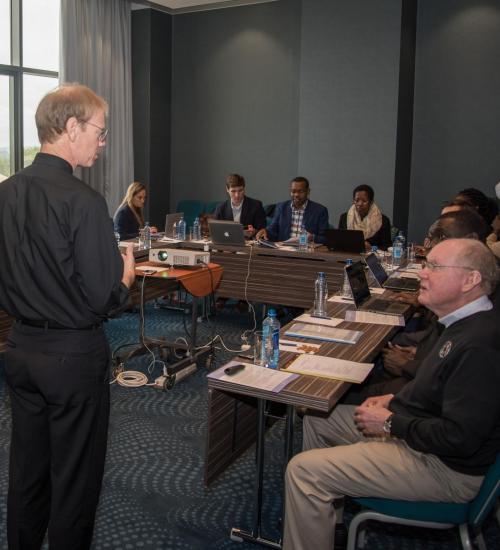 collaboration
Research Clusters
A new initiative of the Kellogg Institute in the fall of 2017, Research Clusters promote innovative, collaborative, and interdisciplinary research on issues closely aligned with the Institute's core themes that promise to generate sustained, dynamic collaborations and multiple scholarly outputs.