Undergraduate Opportunities
Virtual Internships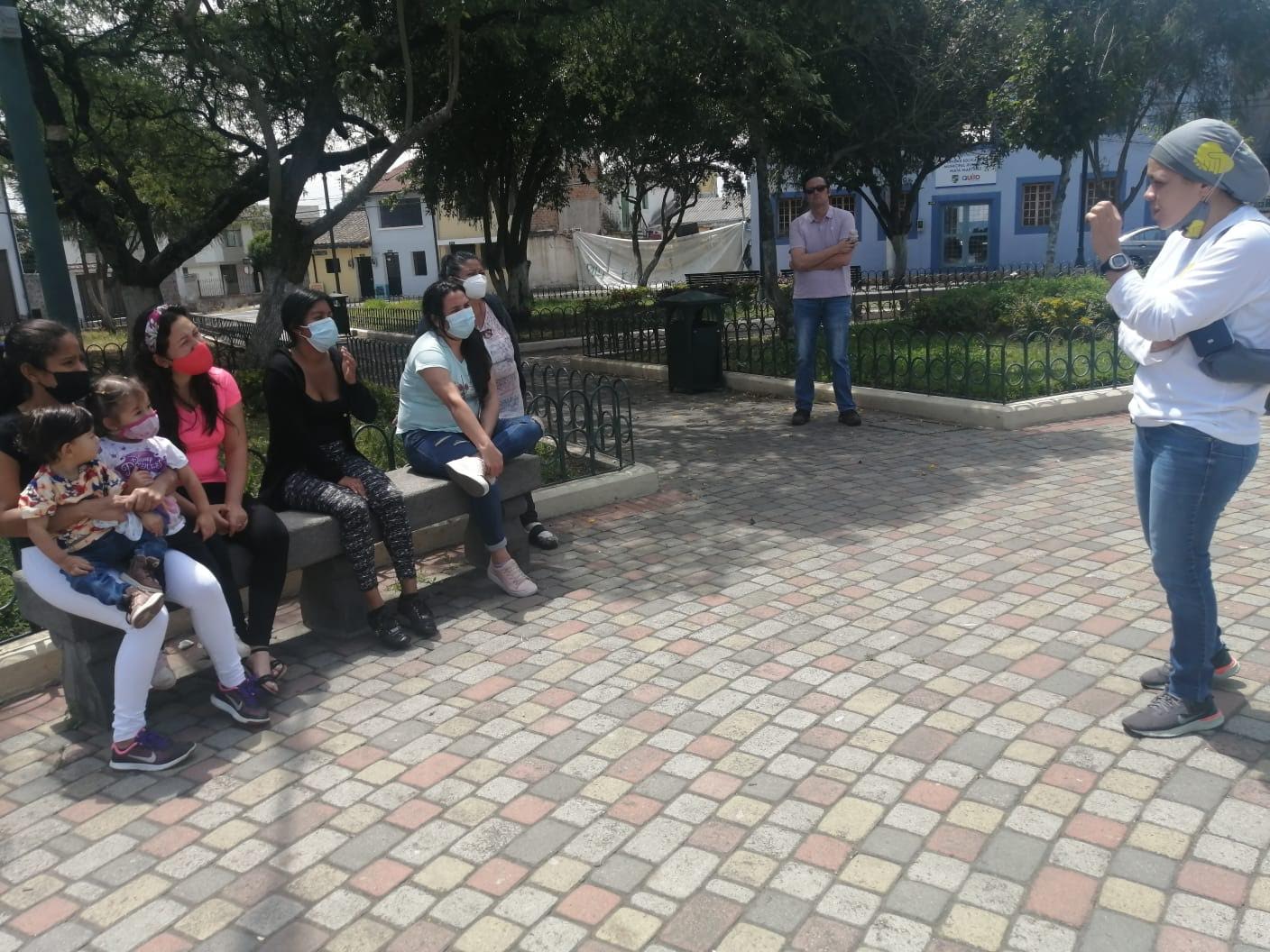 Conduct RESEARCH in Africa, Asia, and Latin America
Gain RESOURCES to prepare you and fund your research
Build RELATIONSHIPS with faculty and peers
Notre Dame students who would like to gain international experience without going abroad can apply for a virtual internship through the Kellogg Institute. Piloted in the summer of 2020, this program offers students the opportunity to apply to complete a virtual internship. Please see the Organizations tab for partners that we have worked with in the past. Students are also welcome to propose working with another organization. 
Notre Dame students who would like to gain international experience without going abroad can apply for a virtual internship through the Kellogg Institute. Piloted in the summer of 2020, this program offers students the opportunity to apply to complete a virtual internship. Please see the Organizations tab for partners that we have worked with in the past. Students are also welcome to propose working with another organization. 
Students identify host organizations and work with them to set up an internship and develop a work plan. Students contact the organization directly and work with the organization to develop a plan that fits the academic trajectory of the student while also meeting the needs of the organization. Students should apply for a Kellogg Virtual Internship for funding and training. Applicants should work closely with their proposed organization to ensure that their application adequately explains the relationship of the student's skills to the needs of the organization.
Students seeking an internship should consult the list of Kellogg partners under the Organizations tab. While applicants are not limited to this list, it is a good place to start.
Students selected for these internships will become a part of the Kellogg community and will be part of a team of students to help guide how the Institute thinks about Kellogg student programs in the future. These students will also serve as a resource for future applicants.
Why should I apply?

Students completing virtual internships gain multiple skills for working across borders virtually. Students work in a cross cultural environment that requires flexibility, discipline, time management, technical skills, organization, project management and leadership skills. Some internships require language skills.
Details
Students are expected to spend a minimum of 8 weeks working (30 hours per week) with their host institution. Please note that students may only apply to one Kellogg summer program in an academic year.
Students receive an award to cover the program fees of the virtual internship.
Students selected for a virtual internship will begin preparing for their summer experience through a required orientation. Failure to attend the orientation in full will result in the cancellation of the award.
Selected interns participate in regular check-in meetings with Kellogg staff and fellow interns.
All applicants should meet with Rachel Thiel to ensure their proposal can be funded.
 
The deadline to apply has passed. Applicants will be notified of their status during the first week of May.
Eligibility
Kellogg seeks students who have the academic interests, skills and initiative that best match the needs of the organization they have selected to work with, ensuring a mutually beneficial relationship for both the students and the organization. Applicants should work closely with the host organization to clearly articulate the relationship between the student's academic and career goals and the work needed at the organization.
Kellogg internships are available to Notre Dame freshmen, sophomores and juniors. Students are not eligible for more than one award.
Application
Applicants should be able to demonstrate how the organizations they propose to work with have a clear relationship to the Kellogg Institute research themes of democracy and human development.
Please note that this program is for Notre Dame undergraduates only.
To apply for a Kellogg Institute internship, please go to the online application page (application link will be available August 2022). You can login to the application system using your Notre Dame credentials.
The application consists of the following:
A statement of purpose addressing how this internship will help you develop professionally and outlining what you hope to accomplish with this internship, your interest in the organization, any experience or skills that make you qualified to do this internship, and how the internship fits with your long-term academic and career goals.
A description of the specific NGO you will be working with and how the work relates to the Kellogg Institute's themes of human development and democracy.
An official transcript (see information regarding how to request an e-transcript here.)  Applicants must request their e-transcript by 4:00pm at least two business days before the deadline in order to upload it into the application system on time.

The name and email address of a Notre Dame faculty member (or someone else who knows your general qualifications) whom you have asked to write a letter of recommendation. Please request your letter from your recommender several weeks ahead of the deadline.
The deadline to apply has passed. 
Organizations
 
Kaya Responsible Travel 
Ecuador, Morocco, South Africa, Thailand, and Vietnam
Kaya Responsible Travel offers volunteer and internship placements on over 150 sustainable community development and environmental initiatives in Asia, Africa and Latin America.
Virtual internships will contribute to a capacity building-project for an organization tackling social or environmental issues in their local community. This is a great opportunity to learn transferable skills as you prepare to embark in your future career.
Alongside your project placement, you'll engage in interactive cultural workshops and connect with a local buddy your age to enhance your cross-cultural understanding of the host country.
Foundation for International Medical Relief of Children (FIMRC)
Dominican Republic, Ecuador, Nicaragua, Costa Rica, Peru, Uganda, India, Philippines
Through its network of outpatient clinics and partnerships, FIMRC asserts a multidimensional strategy that includes clinical services, extensive community outreach efforts, and health education programs.
The Virtual Global Health Fellowship offers 4-week experiences that enhance knowledge and skills in global health. Through weekly global health themes, participants will apply theoretical knowledge to real-life application through FIMRC operations at different sites around the world. As a student, you will choose between Latin America or Africa and Asia as your regional focus and will explore a different global health topic each week. Topics may include monitoring and evaluating development work, social determinants of health, and the future of global health. Within each topic, you will explore regional challenges, hear from FIMRC site staff on project site updates, connect themes throughout book discussions, and gain clinical skills through interactions with medical professionals and case studies.
Child Family Health International (CFHI)
Bolivia, Ecuador, Ghana, India, Mexico, Uganda
CFHI Virtual Global Health Internships offer students the unique opportunity to explore global and public health issues broadly, highlighting how health systems around the world deliver healthcare in a variety of diverse environments, exploring cultural interplays in urban and rural areas, and incorporating indigenous healing practices. Students learn how communities are addressing their most pressing health challenges, including chronic disease, maternal-child health, infectious disease, and reproductive health, all while gaining insights into the public health realities of the region. The internship is enriched with cross-cultural assessment and interaction tools, and with carefully planned cultural activities that allow participants to experience the rich diversity of CFHI's global partner communities.
Counterpart International 
Bangladesh
In Bangladesh, Counterpart's Promoting Advocacy and Rights Project works to strengthen the capacity of Bangladesh's civil society to work with government actors for better governance and inclusive democratic practices. Counterpart supports civil society's advocacy efforts and their ability to engage with constituents and the Government of Bangladesh, providing capacity building on evidence based research skills, digital security, and advocacy campaigns. Two years in, the program is at a critical juncture and will be focusing predominantly on supporting local civil society organizations to campaign for policy reform surrounding five key community-identified issues: environmental pollution, unplanned urbanization, economic marginalization of minorities, gender-based violence, and drug abuse.
This Promoting Advocacy and Rights internship placement provides an opportunity to experience firsthand the human rights and local civil society development work done by Counterpart International (Counterpart) and develop skills as a human rights and development practitioner.  Interns will work with Counterpart's office in Bangladesh at the front lines of human rights and civil society work. Pursuing a better understanding of the current country context, you will work to assess the implementation of governmental policies and their broader implications on human rights and Counterpart's project in Bangladesh. 
United Planet 
Burkina Faso, Colombia, Costa Rica, Ecuador, Ghana, India, Iraq, Jordan, Kenya, Mali, Mexico, Nigeria, Rwanda, Philippines, Sierra Leone, Tanzania, South Africa, Turkey, Vietnam
United Planet has virtual volunteering and internships in 25 countries across Africa, Asia, and Latin and South America. Volunteers or interns have the option to choose from projects in community development, environmental sustainability, global health, and children and education. Some project options include supporting an international NGO working toward the Sustainable Development Goals in Costa Rica by developing and managing digital campaigns, peace projects, and maintaining the organization's website and online presence, supporting an organization in Kenya focused specifically on women's roles and contributions to international peace and security initiatives, and working on peace-building, social cohesion projects, and civic engagement among youth, supporting refugees and internally displaced persons with an organization in Iraq.
Forms & Information 
For detailed information about all program requirements, please consult your program packet.
Preparation for Internship
Students are required to turn in several forms before beginning their virtual internship experience. Students must also attend and participate in a mandatory orientation.
Requirements During Internship
Virtual interns are required to update Holly and Rachel on a regular basis throughout the internship, through email and group video check-ins over Zoom.
Requirements at end of Internship
Virtual interns must submit a final report at the end of their internship. For more details, consult your program packet.
Recipients
Virtual Internships